News Archive

Good News About New Jersey Schools!
Please share
this link
and information with all of your friends and family who view teachers through the eyes of Chris Christie! Nineteen different fact-based articles praising NJ schools and NJ students.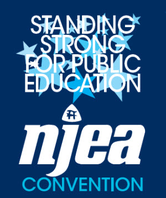 It's time to make sure that every NJEA member understands where we stand on the issue of funding your pensions.
First of all, let me say this: Full funding of the current pension system is NJEA's number one priority.
Back in 2011, a new law known as Chapter 78 increased employee contributions to the pension system and reduced benefits, but it also created a
contractual right
to the state's share of the pension funding. By enacting that law, the governor and the Legislature made a promise that they would not repeat the sins of the past and committed themselves to follow a payment schedule that would ensure full funding of the pension systems over the course of seven years.
That promise has been broken and our pension system is in jeopardy. It is our job--
all 200,000 of us
—to demand that our elected officials keep the promise by fully funding the pension system so that our members will receive the benefits they were promised and that they have earned.
You may have heard about NJEA's discussions with the Governor's pension commission. You may also have heard the Governor say that there was a "deal" with NJEA. Let's put all that to rest. Yes, we had discussions. We had discussions because the plan, without appropriate funding, is in danger of collapsing. We had those discussions because it is our obligation to explore every avenue of stabilizing pensions before the plans run out of money.
But there is no "deal" between NJEA and the governor on pensions.
Right now, what we have is a law obligating the state to pay its share, several lawsuits we filed related to the failure of the state to follow the law, and a judge's ruling (under appeal by Gov. Christie) that directs the state to pay. We also know that the governor has not included the full pension payment in the budget for next year. On top of the legal battles,
that's our next fight – full funding in the next state budget
.
Over the past month, we have heard from leaders and members around the state who are ready to hold the governor and the Legislature accountable for their promises. It's time to demonstrate what the power of 200,000 members can do.
So, here's what you can do
, as one of those 200,000 members:
Read the new Q and A, "Funding the Pension System."
Become a Pension Activist to help educate and mobilize our 200,000 members. Sign up atnjea.org/fullcourtpress.
Keep yourself informed about the issue and learn about actions you can take by texting "PENSION" to738674 and regularly checking njea.org.
Contact your legislators and remind them of their obligation under Ch. 78 to fund our pensions.
Encourage your 200,000 union colleagues to take these same steps.
The fight to fund our pensions is going to be a tough one, and it will require all of us working together. The entire NJEA leadership and staff look forward to working with you in this fight.
Thank you.
Sincerely,
Wendell Steinhauer
NJEA President
---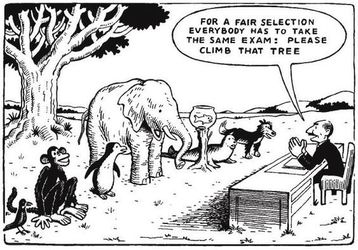 TO: NJEA Members (2/17/15)

FROM: Wendell Steinhauer, NJEA President

RE: NJEA TV/web ad campaign on testing
This morning, NJEA went on the air with a massive six-week statewide TV and online campaign to push back against the PARCC tests.
The campaign's four
30-second spots
show candid conversations among parents and teachers about the negative impact of PARCC testing on students, school budgets, programs, curricula, and instruction.
Both the TV spots and the online ads direct parents, educators and other public education supporters to
njkidsandfamilies.org
, a specially-designed website providing information about the impact of high-stakes standardized tests; how parents and the public can "take the PARCC" to understand its many flaws; and how to connect with others who share their views.
For more details, read today's
NJEA News Service story
announcing the campaign, which contains links to the spots, the polling that drove them, and
njkidsandfamilies.org
, which is going to be THE "go-to" site for the duration of the school year and beyond.
This is a fight whose time has come. We have enormous public support for our positions (just view the polling results), and thousands of motivated parents alongside us.
Even at the federal level, from where the bad policies on standardized testing flow, legislators are discussing reauthorization of the Elementary and Secondary Education Act (ESEA).
Click on
this link
to let your elected legislators in Washington know that you expect them to move away from standardized testing policies that hurt children.
To make a difference, we all need to be involved. Go to
njkidsandfamilies.org
and check out its Events, Resources, News, and Take Action links. Click on the "Join Us" link to become part of this historic campaign, and, just as importantly, ask colleagues, neighbors, friends, and supporters of public education to do the same.
We will win this fight together!
Thank you.
Wendell Steinhauer
NJEA President
---


TN Student Speaks Out About Common Core, Teacher Evaluation

Diane Ravitch: Testing and vouchers hurt our schools. Here's what works!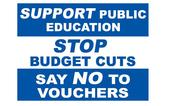 Education reformers have it all wrong, Diane Ravitch tells Salon, and keep pushing policies that make schools worse. Read this important article HERE!
---