Continuing Education & Prof.Development
Please read the following documents pertaining to continuing education and professional development. If you have any additional questions or concerns, you can contact
Sarah Lawler Cooper
at MTHS

Websites for online courses offered by NCATE certified institutions

Here is a link to a chart that has the NCATE certified institutions (in addition to the ones already in the contract) that the BOE approved in October 2010. As of this posting (10/14/10), the MTEA is asking the BOE to also recognized institutions with TEAC accreditation. That item is directly below the chart and highlighted in red.
Reimbursement Deadline Schedules - find out when you have to have your paperwork to the BOE to get reimbursed (10/29/10)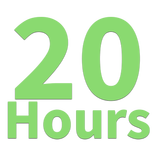 Each teacher must complete at least 20 hours of professional development each school year (replacing previous requirement of 100 hours over 5 years). The move to a yearly hourly requirement ensures that PDPs are revisited each year and are aligned with the teacher's evaluation results as well as any learning related to school, team, or district priorities.

---

What Counts Towards 100 Hours?
Please see page two of the document below (beware it is somewhat vague). Please note that mentor PD hours equal one hour per week. Mentor PD hours include any district activities.
*
What counts towards your 100 hours?
updated March 2012